The Curse Of Yendor Ativador Download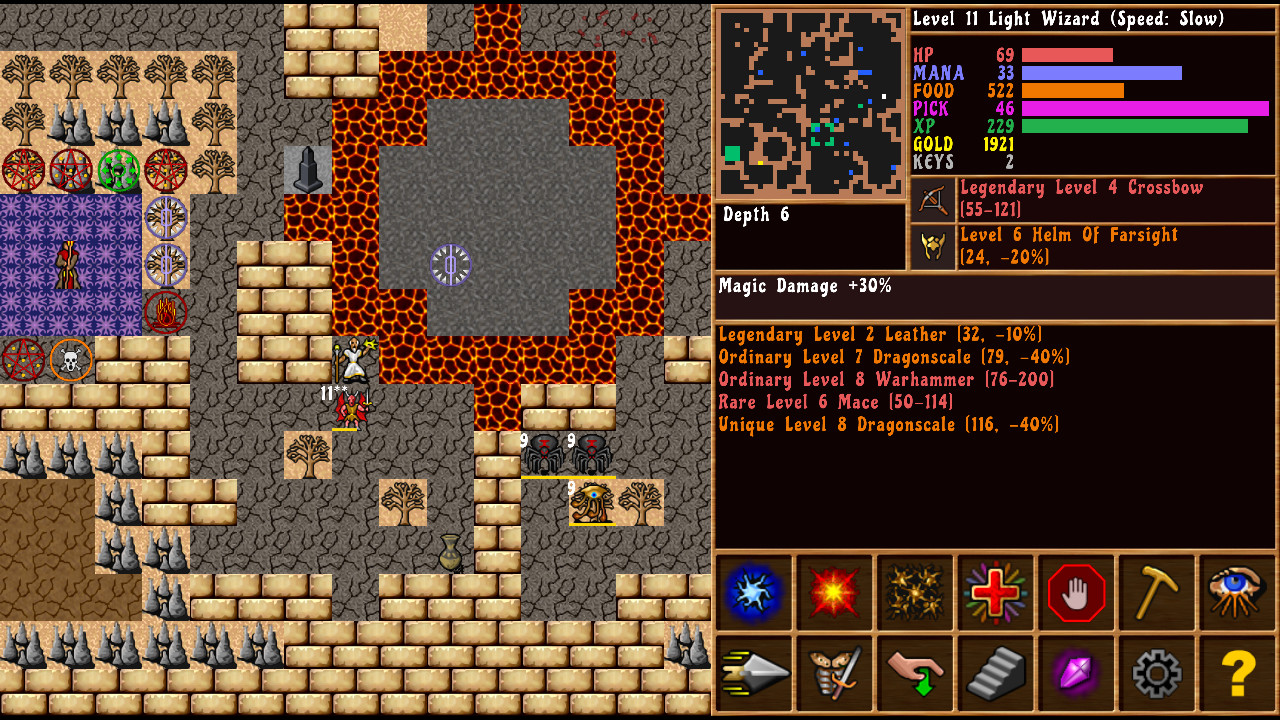 Download ->>> DOWNLOAD (Mirror #1)
About This Game
WHAT:
A sword and sorcery adventure where your magic shapes the world. A Classical rogue-like with a modern feel.
WHY:
"Your nemesis has found the Amulet of Yendor... Defeat him before he ascends to godhood!"
WHERE:
Explore vast procedural biomes: every level has different terrain, layout, and challenges, all rendered with new custom pixel art by David Gervais, creator of many of the classic rogue-like tile sets!
HOW:
Defeat hordes of powerful monsters

Dig through walls, burn trees, freeze rivers, and cause earthquakes

Complete mini-quests on each floor to gain permanent rewards

Solve puzzles to unlock unique artifacts

Deep tactical combat with complex vulnerabilities and resistances

Different characters will encounter different enemies, including unique bosses

Total support for keyboard and mouse control

Discover infinite play mode!
WHEN:
RIGHT NOW!



7ad7b8b382

Title: The Curse Of Yendor
Genre: Action, Adventure, Indie, RPG, Strategy
Developer:
IBOLOGY LLC
Publisher:
IBOLOGY LLC
Release Date: 17 Feb, 2017
Minimum:

OS: 7+

Processor: 1G

Memory: 512 MB RAM

Graphics: Integrated Graphics Card

DirectX: Version 9.0c

Storage: 100 MB available space

Sound Card: Windows compatible
English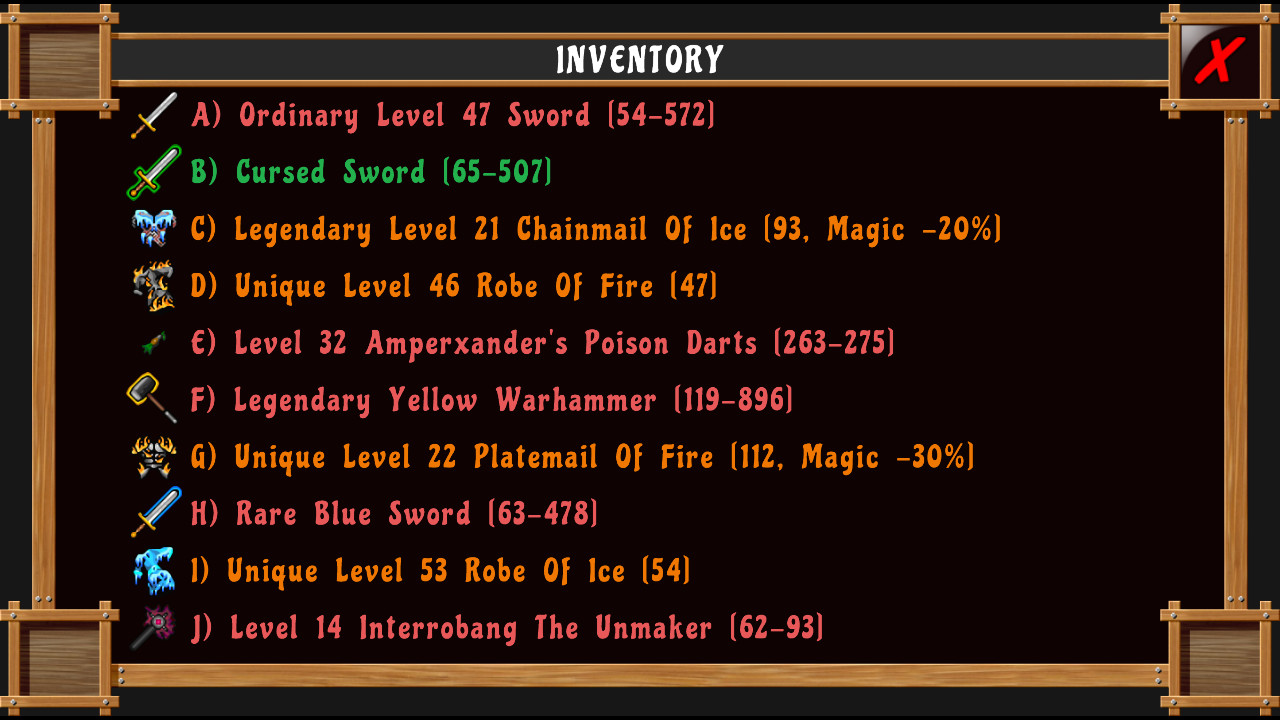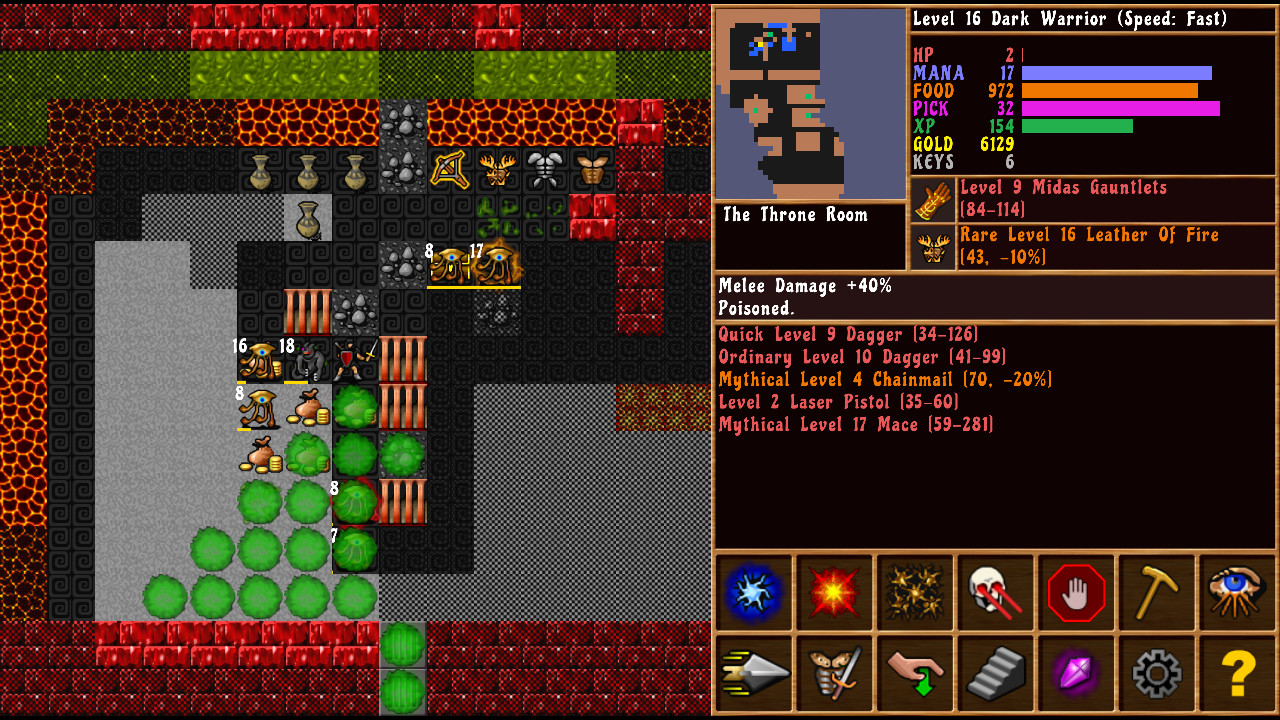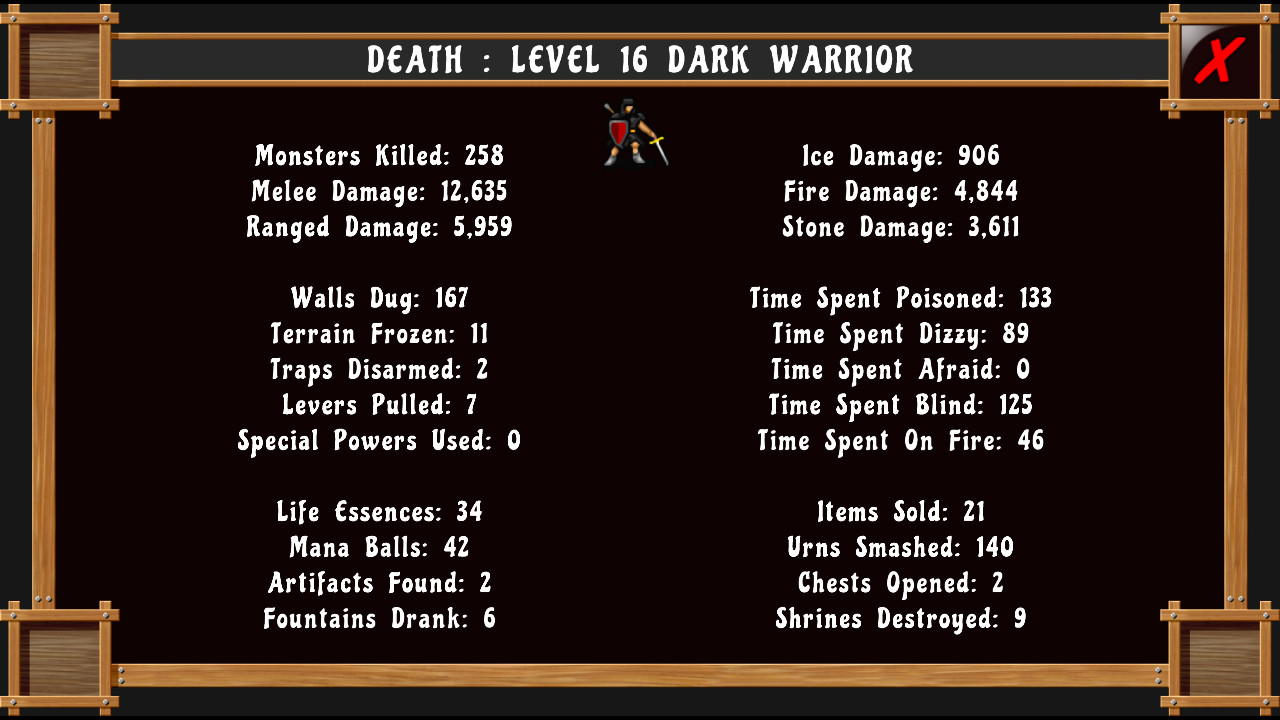 I love roguelikes and I have been playing them since the 80's. Seems like half the new games coming out are being called "roguelike." However, this is the real deal! It is great fun and I highly recommend it! And at $5, it is definitely a no brainer.. Picked this game up yesterday and its been all I can think about since... Minimalistic feel and price. Would love to see more variety of characters, eniemes, & weapons in time but for now I'm still lovin the game. My only complaint is that the graphics make me a little dizzy if I go too fast lol. Maybe have more screen size options something in-between fullscreen and little tiny windowed box. Other than that solid rouge-like that doesn't feel like any other game I've played :)

. Well I have just purchased this game and have to say it is awesome! I love the retro feel of the sound and graphics, really takes me back but the game is also full and involved with lots of features and complex gameplay so will give many hours of great gaming. Fantastic!!. This is a good, stripped down tactical combat based, classic-era style roguelike. What I mean by this is that it's a straight out dungeon crawl in the style of the original Rogue, but remarkably simple in design. The original Rogue was wonderful but owing to it's early origins on mainframe computers, suffered from over-complexity in it's UI.

This game is perhaps a touch over-simplified, in comparison. That being said, this was clearly a design choice, one clearly made to focus purely on tactical combat. In that aspect, the game seems pretty solid so far.

I've not been playing roguelike games for a long time, but in that period I've pumped hundreds and hundreds of hours into them, and played loads of different ones, and many different types to boot. I must admit I've not really touched on too many of the 7Day roguelike competition entries yet, and I suspect that there you might find many more examples of games of the type that Curse of Yendor is attempting to be. With that in mind, I thought it'd be good to try out this kind of short-play roguelike a little more.

When it comes to these "coffee-break" roguelikes, my benchmark is the superb Brogue by Brian Walker, which I consider to have one of the best thought out game designs ever: not just in roguelikes, but in video games in general. It's balance and replayability are pretty much unmatched in games of it's type. So far, I've not played Curse of Yendor a huge amount but I feel I've gotten my head around how it's likely to play now. It doesn't have the same depth as Brogue, owing to the design choices over the limited magical set: they are two very different games in style, but comparisons can be drawn in that I can clearly see that each game chose it's design in order to create a certain type of experience, rather than play to the old school crowd. In this regard, I think CoY comes across very well.

It's not a very deep game, with regards to the variety of things you can do. However, the game's tactical play more than makes up for this, I feel. Having a limited set of commands really works to it's benefit: if you're going to go for minimalism, keep it really minimal! CoY is a success in minimal design.

My one request would be an ASCII mode. I know it's probably not so popular with the mainstream Steam audience, but I'm not so keen on tilesets as I find they distract me from the game mechanics. That being said, the graphics here are colourful and meaningful, and they're growing on me! The interface is quite clear and has a sort of late 80's Atari ST feel to them, which helps a lot considering I'm an old bugger who digs that kind of aesthetic!

This is worth the money, I feel, and I'm looking forwards to playing it through to see whether it gets any deeper :). True roguelikes<\/a> are hard to find, especially the ones that are commercialized and sold on Steam. The Curse of Yendor is one of these rare ones. Developed by IBOLOGY LLC<\/b> (Bob Saunders), the same guy behind the cult classic www.rockpapershotgun.com\/2015\/02\/22\/approaching-infinity-space-roguelike\/\" target=\"_blank\" rel=\"noreferrer\" >Approaching Infinity<\/a>, The Curse of Yendor<\/b> offers a good experience for both newcomers and veterans of the roguelike genre, providing both the traditional YASD<\/a> experience as well easier difficulty levels and the possibility to disable permadeath, if you wanna play it like a regular RPG.

The procedural generation is one of the greatest aspects of this ga... Dungeon Crawl Stone Soup<\/a> works - you\u2019ll find several different patterns on each run \u2013 there\u2019s maze levels, open levels, levels where you\u2019ll need to dig the walls to find the exit, and so on. There\u2019s also levels with no stairs for the next level, but that\u2019s not a bug, it\u2019s a kind of puzzle instead. Yes, there are some puzzles during your journey and one of them is about discovering how to reach the next level with no stairs.

Each run will also generate a different group of enemies \u2013 monsters that will make your character terrified and unable to attack, creatures that will make your hero dizzy (messing up the controls for a short period), demons that will curse your equipment (demanding that you use a sacred altar to remove the curse before selling), etc. Every enemy has its weakness and to succeed you need to learn the best way to deal with them according to the kind of weapon you have or the spell that is more effective against them.

In total, there\u2019s three classes (warrior, rogue, wizard) and t... David Gervais<\/a>, creator of many tilesets for classic roguelikes). The game itself is very well balanced, has a use to use interface, and it\u2019s ideal both for gaming marathons and quick matches, since it\u2019s possible to save and exit anytime.

Pros:<\/b>
* Great procedural generation system
* Four difficulty levels to choose from
* Optional permadeath, if you prefer a regular RPG experience
* Rebindable keys and full mouse support
* A great \u2018rock-paper-scissors\u2019 system for spells, monster and weapons

Cons:<\/b>
* The soundtrack doesn\u2019t fit the graphics and it\u2019s totally forgettable
* There\u2019s no way to adjust the UI size, making it too big on b...
Update Forthcoming!:
Work is already underway for a major update to The Curse Of Yendor!

After launch, lots of little issues were fixed. Now it's time for MORE...

What's ready to go now:

The most requested feature: The Merchant now sells things too!

There are no longer any "randomly impassible" terrains

Lots of other weird dungeon generation behavior has been fixed

Increased quality of all special loot: chests, artifacts, coin rooms

Added *Decade Skills*: every 10 character levels, you can select a unique skill
And lots of new ARTIFACTS are in the works, too:
Mirror Mail

Carpenter's Shoes

Ring of Raging Fire

Hungry Hammer

Bluwark Shield

Pemeni's Boots

...and more...
and
oh
wait...
Maybe the most requested feature was...
STEAM ACHIEVEMENTS.
Release Weekend!
:
Hi and thanks for playing "The Curse Of Yendor"!
I set out to make a game that was approachable and tactical, and from the reviews, it's a hit, and that's a great feeling!
If you like the game, please leave a review this weekend. It's really helpful :D
Here's some additional information you might want to know:
There's a Steam Guide!
An LP from Sabouts where a great deal is explained.
Here's an LP by GrandpuhTY the whole way to the 6th floor.
https://ibol17.itch.io/the-curse-of-yendor
(If they seem to be universally compatible, they will migrate to steam later.)
And there is a screenshot contest in the works

, with a chance to immortalize your steam handle in the high score tables of new players. More about that later.
I'd like to thank all the people who bought on itch.io and helped to test various steam builds during the past few weeks. We squashed some bugs.
Development continues and your input is important!
OK, enjoy the game!
.
Purge Persist and Profit!
:
While you're waiting for Curse of Yendor's new artifacts to show up (hint hint!), you can play my entry for this year's 7DRL (seven day rogue like). It's my 8th year in a row doing this game jam

This sci-fi rogue-like runner has you fighting against your oxygen supply on a toxic alien planet infested with hideous bugs. You're a faceless corporate nobody trying to prove your worth... maybe if you travel far enough, kill enough bugs, and set up new company outposts, you just might get that promotion!
But the really cool feature of this game is that it anonymously tracks the progress of all users, and it gives you rewards based on community milestones!
Killed 1000 bugs? Here's some money! Set up 10 new bases? Money. Make a run as a CEO? Big Money!
More players killing more bugs means more funding for everyone!.
Patch to 1.03 (02/21/17)
:
Hi, Everyone,
Thanks for playing, and I'm glad you're all enjoying it.
This is the first update since "The Curse Of Yendor" went live on Steam just a few days ago. It incorporates two genuine bug fixes and a lot of "quality of life" adjustments.
1.03 Change Log:
"movement compass" now disappears after a split second of mouse-over

movement keys are now actually re-map-able. Sorry!

monsters that fly don't care about crumbling floor or traps!

map scrolls now reveal walls, but not floors, to preserve the sense of discovery

default run mode is "walk", and is saved between games

sound and music preferences are saved between games

survival training now says "you can't win" when you enter the stone elemental room

fixed out-of-bounds errors regarding monster and item deletion

mouse-over of UI elements now displays re-bound hot keys

"auto-dig" is firmly *not* a feature, so please be careful where you walk

map, help, and visible terrains screens can now be closed with the same key that opens them.

wear, drop, and sell interfaces can *not* be closed with same key, since they require a key to perform an action (if I is inventory, you couldn't wear your I item).

ice magic now effects one more type of floor (discover it for yourself!)
Patches will continue as more feedback comes in.
Content updates are planned.
Work will begin on bringing Mac and Linux to Steam..
Yendor 1.1 Released!
:
Almost a year after launch, The Curse of Yendor gets an update!
Big stuff: